Стандарди
ISO 9001:2008
ISO 9001:2008 is a quality management system. This standard aims at securing the quality of production processes, products, and services which a company provides.
Implementation of ISO 9001:2008 involves the following steps:
Determining and defining the quality policy within the organization

Defining objectives for achieving quality

Defining responsibilities and authority in the organization

Providing resources necessary for achieving the desired quality

Meeting the needs and requirements of clients

Constant monitoring and development of strategies in order to improve services
Benefits from the implementation of this standard are as follows:
Meeting the requirements and needs of clients

Efficiency in operation (losses, failures and inconsistencies are minimized).

Responsibility and awareness of employees is at the highest level

Opportunity to compete on an equal footing with larger organizations

Opportunity to develop the organization and conquer new markets

Better use of time and resources

Proper product identification

Increased profits

Continuous monitoring and improvement of quality and efficiency
PI "Kristal 1923" AD Veles implemented ISO 9001:2000 in 2007, and in 2014 there was recertification with ISO 9001:2008.
HACCP
HACCP (Hazard Analysis and Critical Control Points) is a system of hazard analysis and critical control points. By applying the HACCP system we can identify potential hazards and prevent their occurrence in order to protect consumers from food poisoning.
Benefits of HACCP system:
Focus on identification and prevention of hazards
More effective and efficient operation
HACCP system easily adapts to advancement of machinery, improvements in technological development and production process
Improvement of the relationship between food producers and food inspectors, and between producers and customers/clients
Stimulates trade by increasing trust between producers and traders
Meets the expectations and demands of customers
Reduces barriers in international trade and increases company competitiveness on the global market
Provides long-term maintenance of quality
Easily integrates with systems for quality management ISO 9001, and systems for environmental management ISO 14001.
Easily integrates with systems for quality management ISO 9001, and systems for environmental management ISO 14001.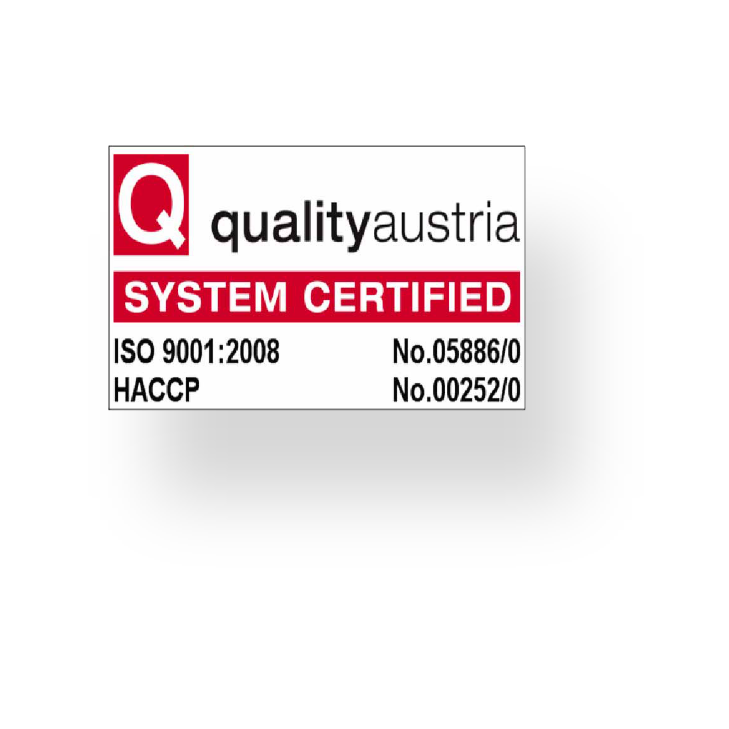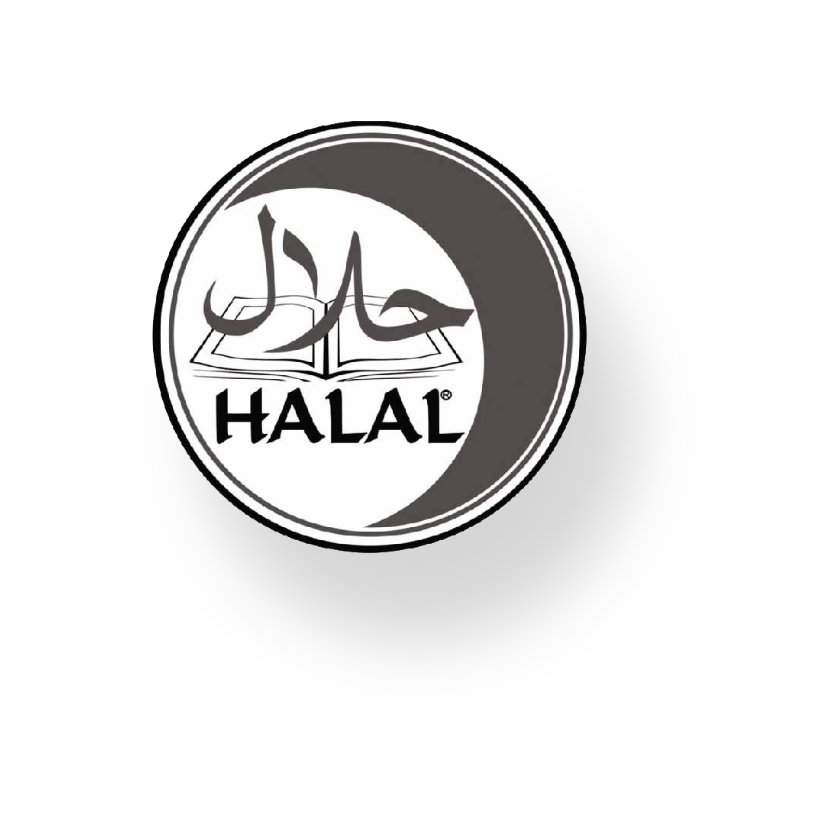 HALAL
HALAL is an Arabic word meaning "all things which are permitted" among Muslims who follow Sharia law. HALAL requirements are derived from the Koran and Sharia which stipulate what is halal and what is haram. HARAM is the opposite term meaning things which are not allowed. HALAL standards are complementary with HACCP and ISO 22000: 2005. This standard in food production prohibits the use of pork meat, blood, alcohol, carrion, wild animals, donkeys, dogs, birds of prey, foods prepared with alcohol containing food emulsifiers based on pork meat or animal fat, and others. Most of the requirements of HALAL standards are identical to the HACCP system and ISO 9001 standard. Our company acquired HALAL certificate in 2014. This certificate is another confirmation that we produce healthy and safe food that meets the needs of the Muslim community. After obtaining this standard we have intensified our exports to markets in neighboring Kosovo, Albania, Bosnia and Herzegovina and Montenegro.